Key Largo Dive Trip
This is more than just another dive trip. The first day we will join the Coral Restoration Foundation™ for a morning orientation on their mission and techniques used for coral restoration followed by afternoon dives with Rainbow Reef to apply what you've learned. We will dive two more days with Rainbow Reef on their 10 passenger boat, Tropical Explorer. We have purposely kept this group small.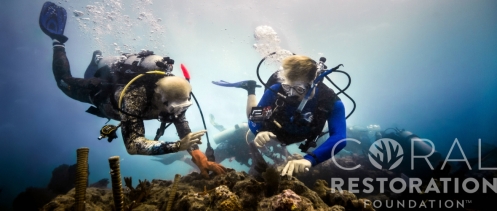 Dates: June 8-12 2023
Trip price is $1399 and includes:
Price does not include airfare, or transfers to Key Largo.
Other specialties such as Boat Diver, Underwater Naturalist, DSMB will be available,
For more information about this trip please contact us at Pan Aqua, 212-736-3483