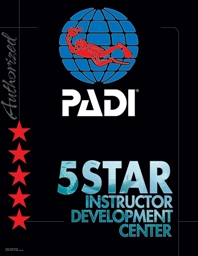 Pan Aqua has been in business for over 30 years, teaching New Yorkers to scuba dive, providing quality equipment and service. Our courses are designed to help you develop and expand your interest so that you may enjoy this unique sport safely and competently. We offer training at all levels, from novice through instructor.
Zagat rated, NYC shoppers say, "For a wonderful selection of scuba diving and snorkeling gear and expert servicing on the premises, paddle over to this Hell's Kitchen shop. We are also rated in New York Magazine as a Best of New York.
Please visit our store for all your diving needs. Whatever you need to keep you comfortable in the water, we have. Our knowledgeable staff will help you select the best equipment for your dive related needs or select the best destination to fulfill your dive fantasies.
Jim Petersen

Owner

Garry Collins

Owner

Brien Darcy

Shop Staff

Lorraine R. Nelson

Shop Staff

Karen Sterling

Shop Staff

Frank Baquero

Instructor

Robert Butler

Instructor

Kathryn Freund

Instructor

Richard Hormigo

Instructor

Maria Hults

Instructor

Joseph Jimenez

Instructor

Tomasz Kolodziejski

Instructor

Rich Lowe

Instructor

Michael Mitchell

Instructor

Michael Moffitt

Instructor

Eric Moore

Instructor

Mamoru Muramatsu

Instructor

Lorraine R. Nelson

Instructor

Edward Pattison

Instructor

Karen Sterling

Instructor

Sean Steyer

Instructor

Dave Tosi

Instructor

Ruth Yasky

Instructor

Pawel Kosarga

Divemaster

Lisa McIntyre

Divemaster

Kristel Ottis

Divemaster

Robert Ricke

Divemaster

Janet Ye

Divemaster