Cuba, Gardens of the Queen
Join us on our trip to Cuba to visit the third largest reef system in the world, featuring exciting pelagic action amid gorgeous underwater scenery. The Gardens of the Queen is a complex ecosystem of small virgin islands and mangrove forests. A protected marine reserve since 1996, the area is famous for its abundance of sharks and its pristine reefs.
With water temperatures around 80 degrees and visibility of 100 feet or more, you'll also enjoy the sight of massive groupers, turtles, snappers, jewfish and American crocodiles while moving above healthy gardens of hard and soft corals, sponges and sea fans.
Our home for the week, the Avalon III, is brand new and the best of the liveaboard dive boats now in Cuba.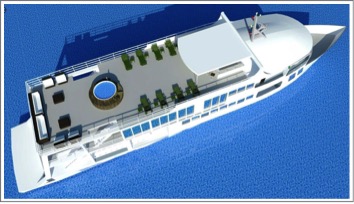 We'll be in Cuba during the jazz festival in Havana and are arranging an optional three day pre-boat add-on. We'll be staying at the Hotel Parque Central and taking walking and driving tours of Havana, visiting the Rum Museum, Morro Castle and La Cabana Fortress, a cigar factory, and more!
Dates: Liveaboard: January 18-25, 2020; Havana Jazz Festival: January 15-18, 2020.
Our trip price of $4,119.00 includes:
7 nights aboard the Avalon III (double occupancy cabins)
3 meals per day including soft drinks, local beer, and wine
Up to 4 dives per day including night dives
Transfers from Santa Clara or Camaguey airports to and from the boat
Free DAN insurance for the duration of the trip
Conservation and inscription fees
Price does not include airfare.
The price for the three-day Havana add-on will be $2,200-$2,500, depending on group size.
You can complete your Advanced Open Water class or PADI specialty class on this trip for $129. 
For more information about this trip please contact Peter Miklatek at Pan Aqua Diving (peter@panaqua.com) or just call us at 212-736-3483.